Tunnelit® concrete protection systems –
revolutionary and versatile
State-of-the-art waterproofing for concrete
Slavonia's Tunnelit® concrete protection system offers uncompromising quality and a high potential for innovation.
This highly effective humidity barrier was created by an innovative way of combining a low-viscosity pore-filling epoxy resin with a water-based polyurethane coating (PU). The properties of Tunnelit® are perfect for coating and waterproofing concrete safely and durably.
Tunnelit® was tested according to guidelines of the Austrian Society for Construction Technology (ÖBV) for tunnel coating. It is ideal for all concrete surfaces such as the inner lining of tunnels, portals, side walls, galleries, pillars, edge beams, water basins, floor screeds and many more.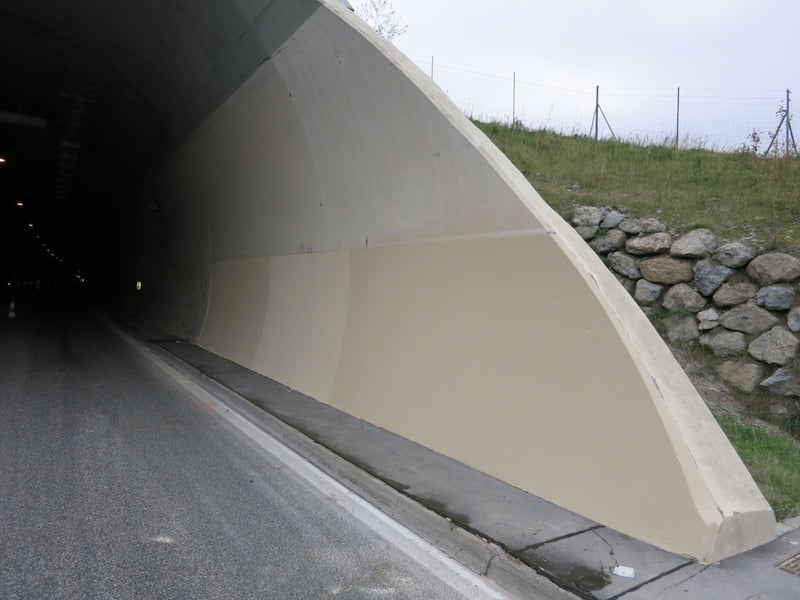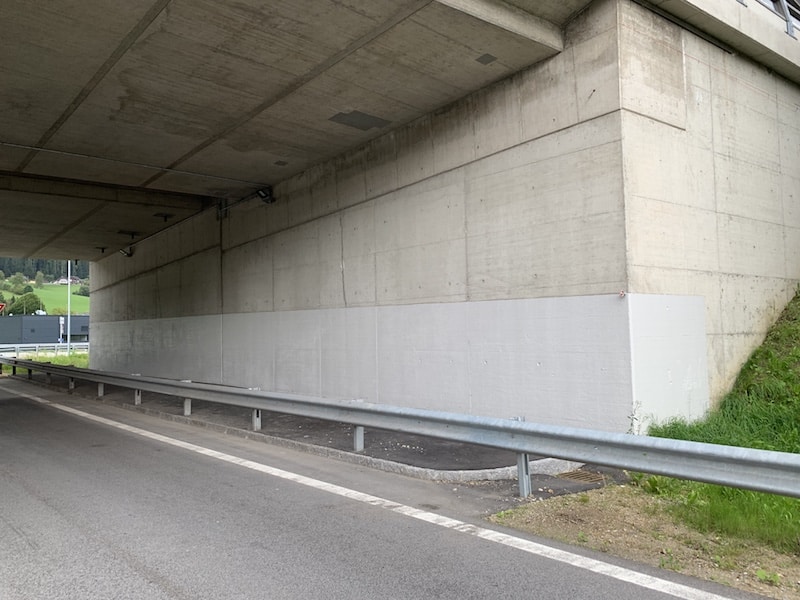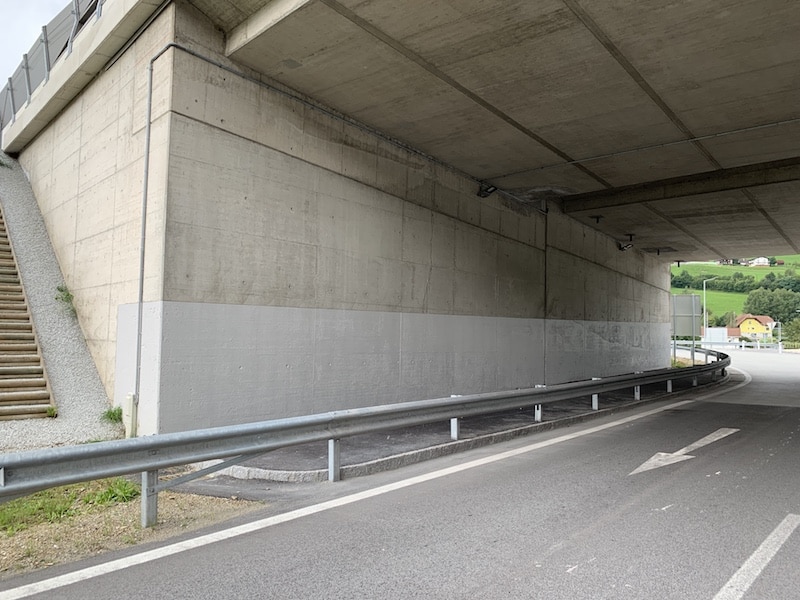 Benefit for workers, construction managers, and the environment
Waterproofing with Tunnelit® PRIMOR EP offers major benefits compared to traditional epoxy resin primers and waterproofing, hydrophobising, and acrylic ester coatings:
can be applied regardless of ground humidity (as long as absorption is given)
can be applied at air temperatures from 0.8 °C above the dew point up to +40 °C
can be applied at surface temperatures above +5 °C
can be walked on right after application, and is impervious to rain
provides full waterproofing
improves adhesive tensile strength and reduces wear
durable in case of moisture penetration from behind the wall background, or rising damp from the ground, as well as with positive and negative pressurised water up to 5 bar
works as a water vapour barrier and carbon diffusion brake
resistant to chemicals, oils, greases, kerosene and similar
solvent-free, free from volatile organic compounds (VOC content 0.0 %) – eco-friendly and poses no threat to the health of workers
free from nonylphenol and benzyl alcohol
Concrete floors can also be waterproofed safely and durably with Tunnelit® PRIMOR EP. As an example it is suitable for waterproofing floor screeds with excess residual humidity before laying parquet flooring. The humidity barrier considerably reduces waiting times; parquet and other floors can be laid the following day!
Ideal for tunnel coating and long-term concrete protection
Concrete structures need long-term protection from road salt (chloride), carbonation and pitting. The perfect way to provide this protection is to waterproof the concrete surface with Tunnelit® PRIMOR EP and then coat it with Tunnelit® COLOR-TOP gloss.
Tunnelit® COLOR-TOP gloss is available in all RAL colours. For the inner lining of tunnels, the available colours are pure white RAL 9010, light ivory RAL 1015 and oyster white RAL 1013. The innovative tunnel coating has long-term UV resistance and a very low soiling tendency, and is easy to clean. Tunnelit® COLOR-TOP gloss is chemical-resistant, extremely resilient, and can be used both indoors and outdoors.
The Tunnelit® tunnel coating system was successfully tested under four-fold load for wet abrasion resistance, abrasion resistance and sooting, which is clear evidence of its impressive cleanability and durability.
By the way: Tunnelit® COLOR-TOP gloss is also ideal as a protective coat for water containers, as protection against graffiti, and as a heat reflection coat for polymer-bitumen waterproofing membranes and all other surfaces.
Do you want to learn more about Slavonia's Tunnelit® concrete protection systems, from tunnel coating to horizontal barriers? We are happy to answer all your questions on waterproofing concrete.