SPIDI® facade system –
the perfect solution for photovoltaic facades
Rear-ventilated facade designed for solar energy gain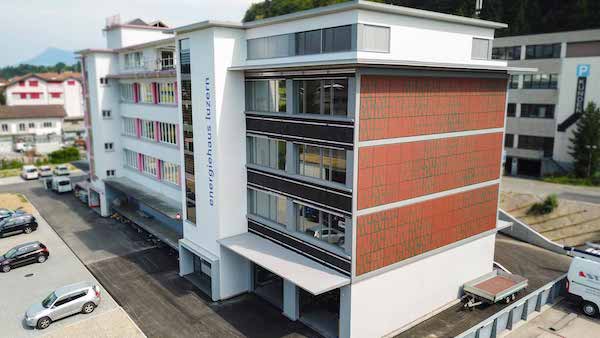 The advantages of photovoltaic systems are undisputed. They use a freely available, sustainable energy source, cause no carbon emissions and provide an independent power supply. Until a few years ago, PV systems for buildings were mainly installed on the roof – not least because a solar module's visible structure and format allowed little flexibility in terms of design.
Today, technological developments in module construction make it possible to use other surfaces of a building to produce solar power as well. Photovoltaic facades in particular are becoming increasingly important in the field of building-integrated photovoltaics (BIPV), because they allow function and design to be combined. It is now possible to integrate solar modules into the architecture of a building in a visually appealing and homogenous way.
This offers many advantages. Between autumn and spring, when the sun is low in the sky, the efficiency of photovoltaic facades increases, which also improves the energy balance of the building. Photovoltaic facades are self-financing, cover energy costs and allow selling of solar power.
Building-integrated photovoltaics with SPIDI®: unlimited options
The SPIDI® facade system provides a flexible solution for photovoltaic facades, where the photovoltaic modules represent the surface of a curtain-type rear-ventilated facade. They have the design and functional properties of conventional facade materials and thus enable almost unlimited options for implementation.
Today the surface of a PV element can be produced in almost any shape and colour, and can even be printed on digitally if the customer so wishes. Thanks to innovative technologies, it is almost impossible to distinguish visually between photovoltaic elements and traditional cladding such as aluminium cassettes or HPL panels. Photovoltaic modules also make it possible to bridge ledges and recesses in the bridgework of buildings under renovation, and to create architecturally sophisticated 3D facades for new builds.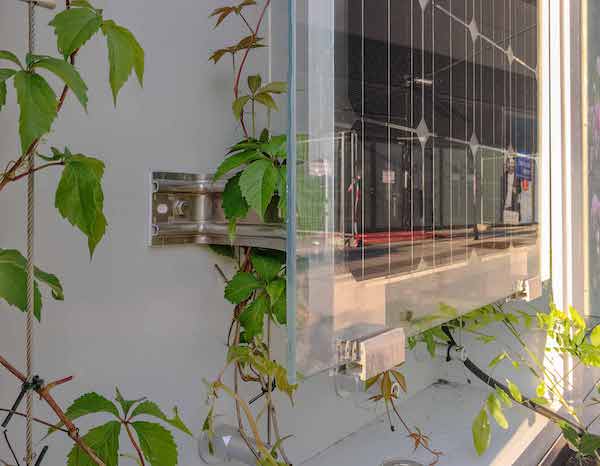 SPIDI® max – our classic all-rounder
This wall bracket comes in different materials such as high-strength aluminium, steel of the highest corrosion protection level, or stainless steel.
CLAMP FIXING
1-layer substructure
FACADE CLADDING:
Photovoltaic modules
HANGER SYSTEM
2-layer substructure
FACADE CLADDING:
Photovoltaic modules with frame
HANGER SYSTEM
2-layer substructure
FACADE CLADDING:
Photovoltaic modules glass-glass
Thanks to many years of collaboration with major PV manufacturers, Slavonia can provide comprehensive advice on photovoltaic facades. SPIDI® specialists provide assistance throughout the project, working with the architect during the design phase, and with the commissioned facade construction company and electrician during the implementation.
For more information about the SPIDI® facade system and its solutions for photovoltaic facades, see downloads.