SPIDI® green facades –
the perfect solution for plant-covered walls and vertical greening
Green facades: fertile ground for cities
In the age of climate change, green urban spaces are becoming increasingly important. That is because plants improve the microclimate. They capture carbon dioxide, improve humidity through evaporation, cool down their surroundings, provide shade and thus improve the quality of life. City planners view these "natural air conditioners" – especially facade greening – as a new hope against urban heat islands. After all, facades are the largest unused surfaces in cities.
But plant-covered walls don't just have a positive effect on the microclimate. They increase biodiversity by offering a habitat to bees and other useful insects. They provide attractive design opportunities for architects and city planners. And they provide structural-physical advantages as well. They protect the fabric of the building against solar radiation and cold, so they provide cooling in summer and thermal insulation in winter.
To fulfil all these functions in the long term, they require a properly designed subconstruction. This is where the patented SPIDI® facade system, which has proven its worth for decades, comes into play. Simple, quick and, above all, safe to install, it offers a high-quality basis for all types of vertical greening.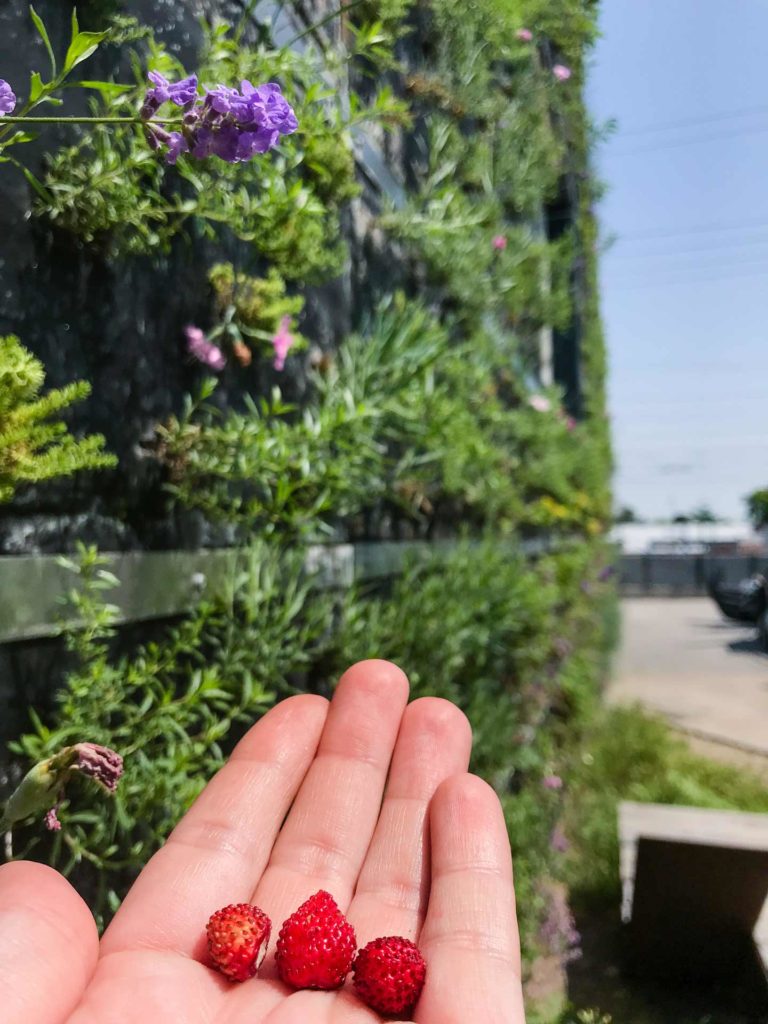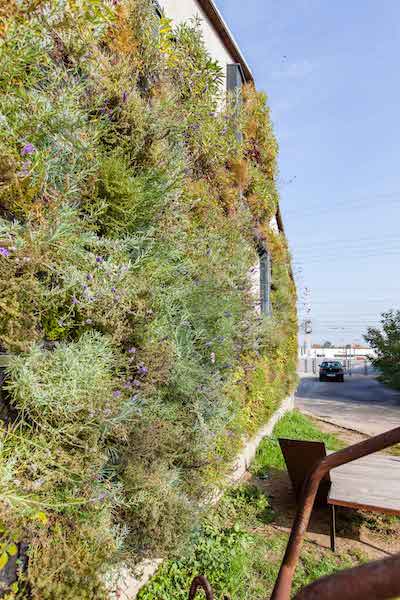 SPIDI® – the innovative plant wall fastening system
With its plant wall fastening system, Slavonia has added a wide range of options for professional vertical greening to its SPIDI® facade system. The patented SPIDI® wall brackets, available in lengths of 65 to 900 mm, are made in one piece from high-strength aluminium or steel with special anti-corrosion coating, or stainless steel. As a result, the SPIDI® fastening system is extremely flexible in use and can offer the best individual solution for any type of facade greening.
During a multi-year research project involving the University of Natural Resources and Life Sciences, Vienna (BOKU), Mainz University and Bonn University as well as other notable partners, Slavonia has developed a fundamentally novel facade greening system. LivingPanels forming the design of the facade and offer benefits that go beyond the structural-physical. They are light and easy to install – just think "plug and play". For climate protection reasons, they are durable, and they are made from materials that conserve resources, such as recycled components. Instead of the kind of plant boxes used for traditional green facades, innovative vegetation supports secure an optimal supply of water and nutrients.
LivingPanels facade greening – the highlights
light-weight, not more than 50 kg/m²
novel vegetation supports with optimal water and nutrient supply
scientifically tested plant selection tailored to the location and exposure
hardy and permanent greening due to innovative substrate components
green upon completion due to preliminary cultivation
high biodiversity, habitat for protected species and a meadow for bees
needs-based and sensor controlled water supply ensures low water consumption
easy to install and remove
complete structure including increased insulation properties
subjected to structural-physical testing
remote maintenance including real-time notification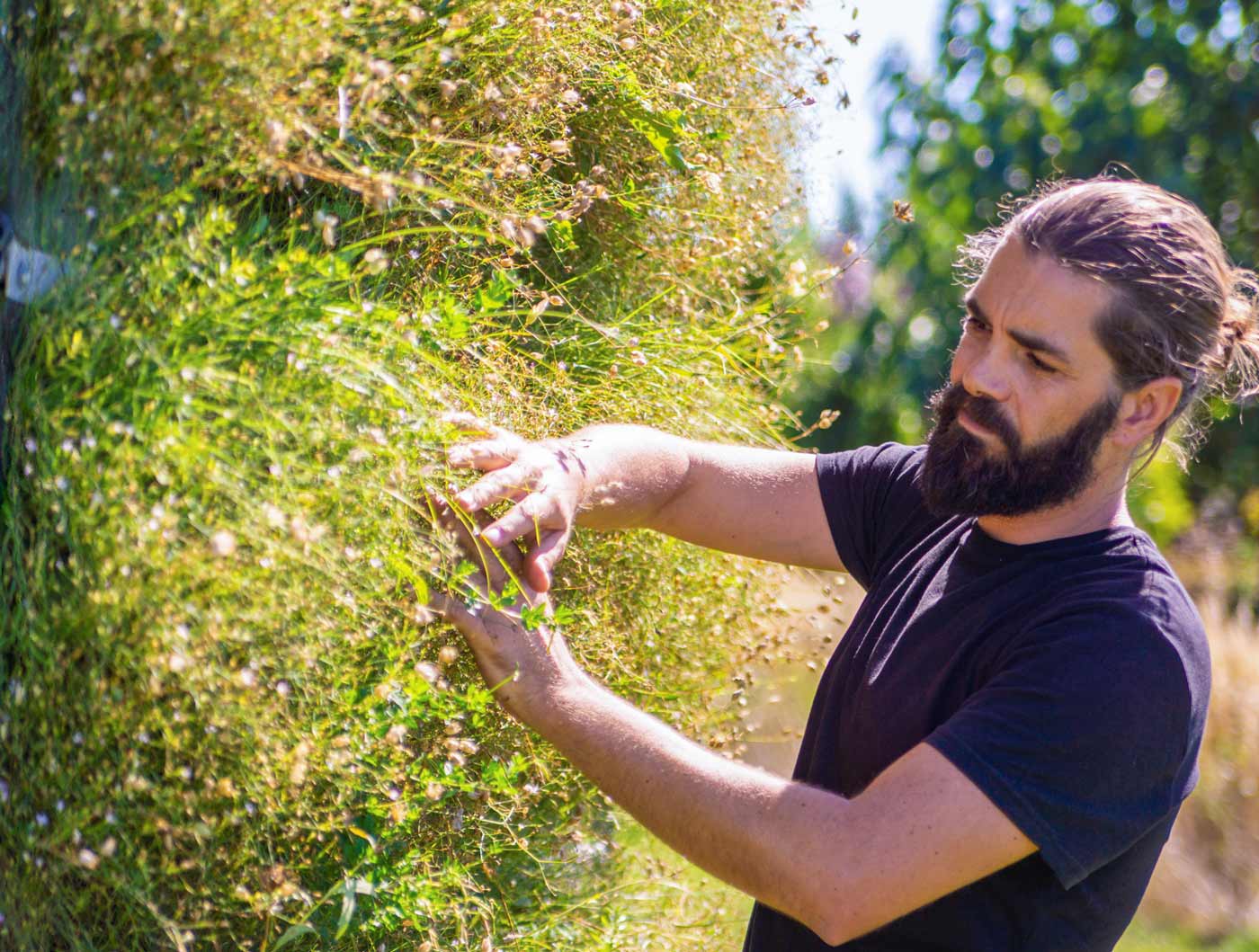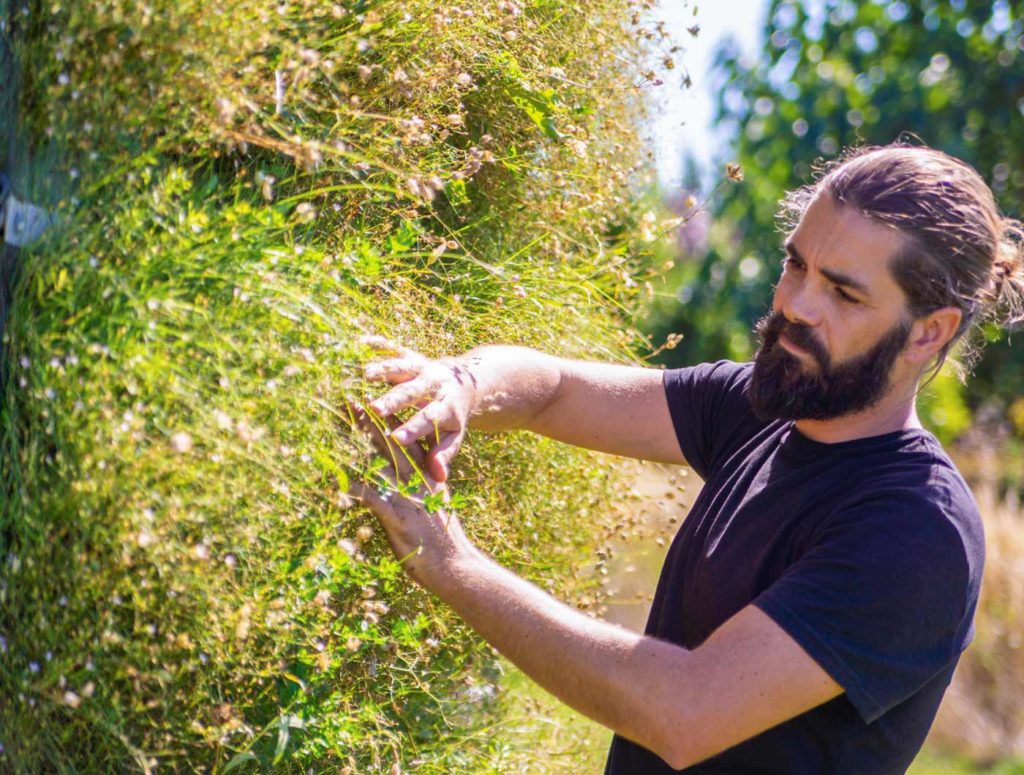 SPIDI® max – our classic all-rounder
This wall bracket comes in different materials such as high-strength aluminium, steel of the highest corrosion protection level, or stainless steel.
GREEN FACADE
2-layer substructure
FACADE CLADDING:
LivingPanels wall-bound facade greening
Get expert advice on facade greening and call on the experience and consolidated knowledge of SPIDI® specialists. Find the perfect solution for your green walls.
For more information about our LivingPanels facade greening system and our SPIDI® facade systems, see Downloads.