SPIDI® facade system –
ideal for suspended ceilings
The "ceiling under the ceiling" – variable and functional
The SPIDI® subconstruction system is suitable for all kinds of ventilated facade, but it can also be used to attach suspended ceilings.
Suspended ceilings, which are suspended under the actual ceilings, have become essential to modern architecture. They are used, for example, when the architect wants the facade and the underside of the building so that also the view from below forms a uniform ensemble. "Ceilings under ceilings" are also becoming increasingly popular for the interiors of both public buildings and residential projects. They fulfil multiple functions at once: they can be used to adapt the height of a room as necessary in a visually appealing way. Suspended ceilings can conceal lighting, ventilation, air ducts, power cables and other installations, which can be routed invisibly but still moved easily at a later stage; and they improve thermal and noise insulation.
SPIDI® facade system for suspended ceilings:
safe and visually appealing
With the SPIDI® facade system, suspended ceilings are quick, easy and safe to attach, while their distance to the ceiling can vary widely. SPIDI® wall angle brackets permit a distance of 65 to 900 mm, while special lengths exceeding 900 mm are available upon request.
SPIDI® mounting brackets can be made from a range of materials: aluminium, corrosion-protected steel, and stainless steel. Only one mounting bracket type is required for attachment, because it functions as both a fixed point and a sliding point.
Clamping springs are integrated in the wall angle brackets. This means that profiles can be connected to each other without major effort by means of insertion. Finally, the suspended ceiling is attached to the previously installed subconstruction. There are various options here: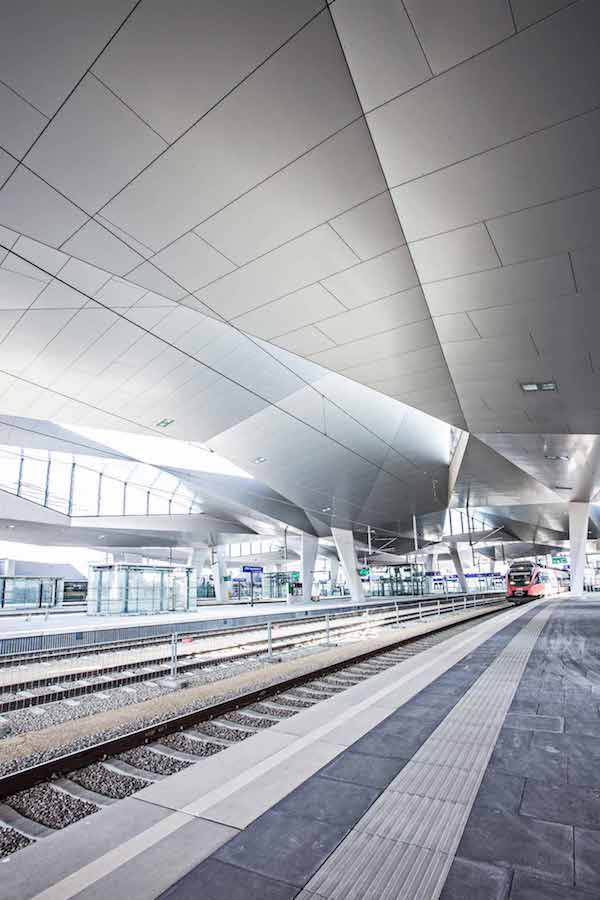 RIVETED
1-layer substructure
FACADE CLADDING:
Aluminium composite panels, fibre cement, glassfibre reinforced concrete, HPL panels, aluminium & steel sheets, render carrier boards
RIVETED/SCREWED
1-layer substructure
FACADE CLADDING:
Aluminium & steel siding
Get expert advice on suspended ceilings and rely on the experience and consolidated knowledge of SPIDI® specialists. This will help you find the perfect solution for your ceiling system.
For more information about our SPIDI® facade systems, see downloads.