AustroFelt® fleece–
the right fleece for every purpose
Separation fleece, filter fleece or cover fleece? You name it!
There are numerous applications for roof fleece. It can be used as a separating layer in combination with waterproofing layers, or as a filtering layer between the thermal insulation and the gravel or roof greening.
With AustroFelt® in its portfolio, Slavonia offers high-quality drill-proof geosynthetic fleeces for the insulation and protection of roof structures, or other applications such as drainage or erosion protection. They can be used as a protective fleece for walkable and trafficable gravel-covered flat roofs as well as for green roofs. They can also be used as a separation fleece, filter fleece or cover fleece.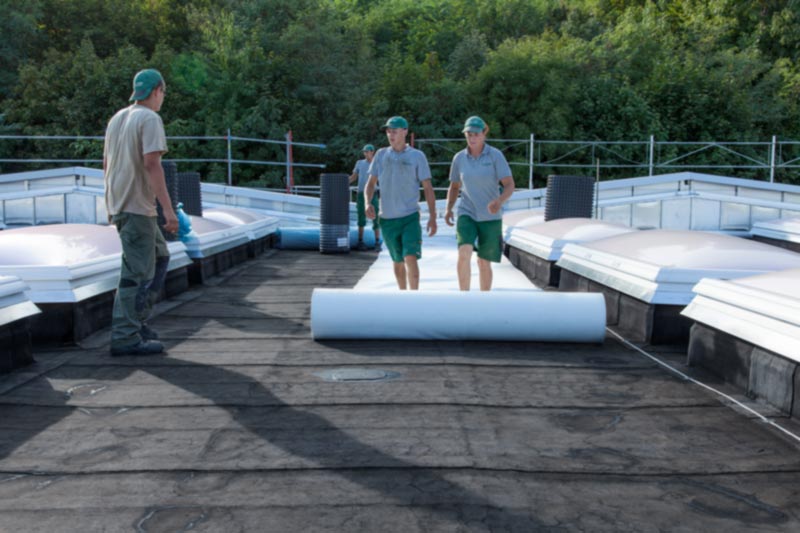 AustroFelt® fleece – quality that lives up to its promise
AustroFelt® fleeces are available with various surface weights. AustroFelt® high-quality fleece is available for any purpose – as a cover fleece, separating fleece, or filter fleece. Slavonia's experts are happy to help you choose.